Ngā akoranga kōhungahunga
Pre-schooler lessons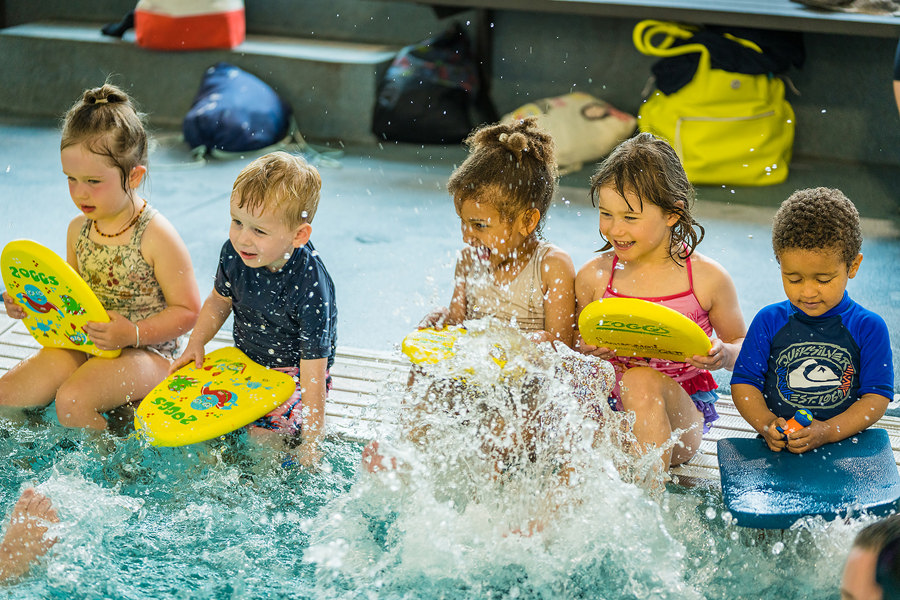 Small group lessons for children aged 3 to 5 years, introducing some structure while focusing on growing water confidence and developing water safety skills.

Lessons are 20-minutes during primary school terms.

Monday to Friday from 9am
Saturday and Sunday mornings from 8am

Preschooler *

$13.80 per week

*25% discount available for Community Services, Secondary Student, KiwiAble and Hāpai Access card holders.

Classes

Otters

Children build their confidence and water safety skills. Focus is on safe entries and exits, blowing bubbles and submerging and floating on front and back with assistance.

Seahorses

Children develop at their own pace and are introduced to safe propulsion from the wall with a return, floating on front and back and developing assisted rotation front to back in the water.

Seals

Children develop at their own pace and will learn to roll from front to back to front, to dog paddle while kicking and how to enter safely and then use propulsion from the wall and return.

Dolphins

Children develop at their own pace, beginning to formalise stroke development. The focus will be on freestyle stroke rolling to back to breath, independent back kick, backstroke and frog kick.