Sensory Swimming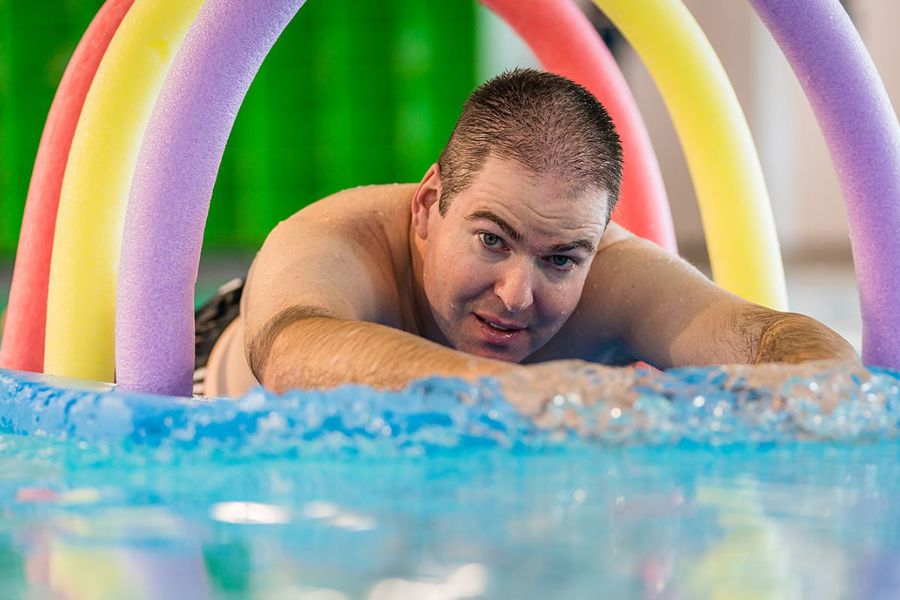 Held in a private pool space at Pioneer away from the hustle, bustle and noise of the leisure pool, Sensory Swimming sessions are set in a calming, safe and supportive environment where people feel at ease and comfortable exploring new experiences.

Enjoy

a leisure swim
dedicated pool and change rooms
a quiet, calming and welcoming environment
sensory equipment and toys are available

Sessions are two hours long and are held in the Teach Pool.

Adult single pool entry *#

$6.70

Child single pool entry (under 16 years or secondary student cardholders) *#

$3.80

Adult pool multi-visit pass - 10 visits *#

$60.30

Adult pool multi-visit pass - 20 visits *#

$120.60

Child pool multi-visit pass - 10 visits *#

$34.20

Child pool multi-visit pass - 20 visits *#

$64.60

* A 25% discount is available for Community Services and Super Gold Card card holders.
# A 50% discount is available for Hāpai Access and KiwiAble Leisure card holders.

Bookings are essential. Caregivers supporting a swimmer do not need to book a spot and swim for free. We ask that caregivers attend with the participants.

Accessibility

At Christchurch Recreation and Sport we embrace diversity and believe that everyone deserves equal opportunities and access to recreation, sport and leisure facilities.

Christchurch Recreation and Sport Centres provide key accessibility features to ensure you can enjoy our spaces, including ramps, hoists, water chairs, changing rooms and toilets.