Ngā puna raumati
Summer Pools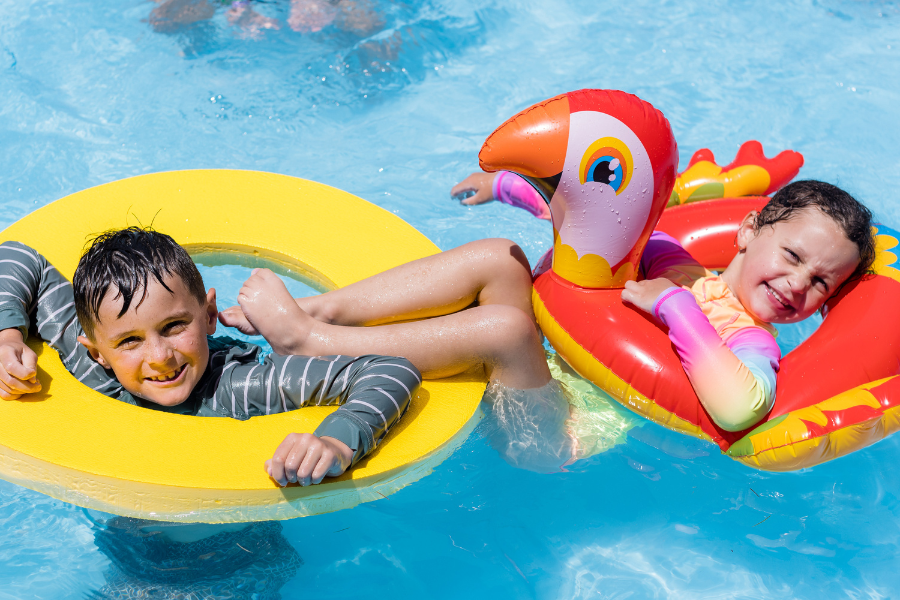 Join us during the summer to experience the joy of outdoor swimming.

Dive into our pools, soak up the sun, and create lasting memories in our aquatic havens. Whether you're seeking to swim laps, family-friendly activities, or an escape from the daily grind, our outdoor pools are the perfect destination for your summer adventures.

Summer pool hire

Make a splash this summer - hold your school fun days and swimming sports at summer pools.

Dive into lane pools, take a ride down hydroslides, devour your tastiest spread in the picnic areas and perfect your sausage sizzle on the BBQs for hire.

Keep our pools safe

We want everyone to be able to enjoy the pools and have a safe and enjoyable experience.

It's important that caregivers take extra care when accompanying a child to the pool.

Supervision of children in the pool

Children under five years old must be within arm's reach and under constant supervision by a responsible caregiver aged 16 years or older in the pool at all times, who is wearing an orange wristband.
Children between the ages of five and seven (inclusive) must be wearing a purple wristband and actively supervised by a responsible caregiver aged 16 years or older, who is to be within the pool area at all times and able to provide immediate assistance.
Children aged 8 to 11 years (inclusive) must have a responsible caregiver 16 years or older on site unless they are in a supervised programme, such as swimming lessons. If they are swimming before or after their programme, their caregiver must be onsite.