Ngā papa reti wai kohi pūtea
Hydroslide Fundraisers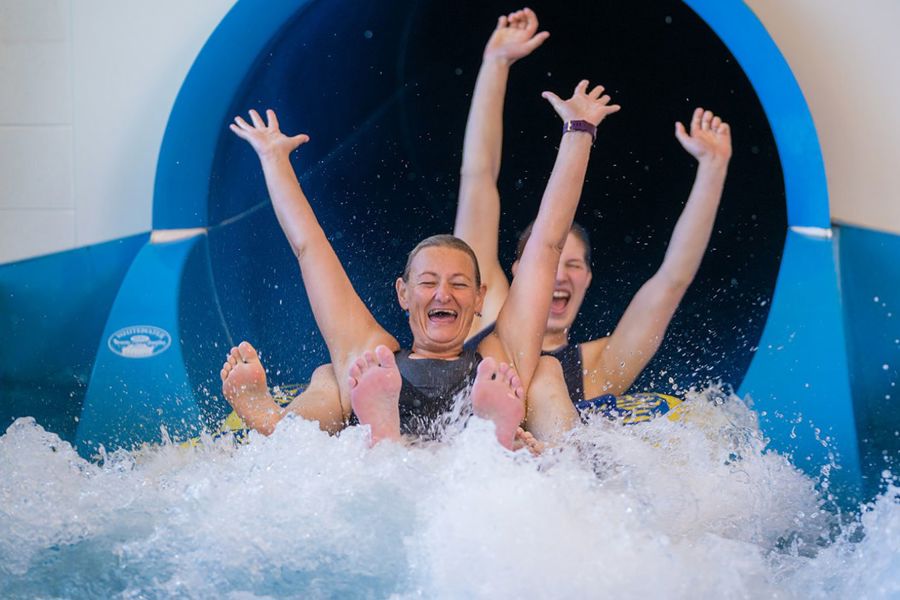 Raise funds for your sports team, youth group, school or charity with a fun and active hydroslide session at one of our pools.

The fundraising sessions are bookable for two hours and can be held at Jellie Park or Taiora QEII within the timeslots below.

The session itself costs $84 and you will receive 40 tickets to sell to your supporters at $10 to $15 a ticket.

Sell all 40 of your tickets and you will have made $316 to $516 to go towards your charity whilst having a great time.

Available session times

Sessions are not available on public holidays.

Monday to Friday
6pm to 9.30pm

Saturday and Sunday
9am to 12pm
6pm to 8pm

Monday to Friday
6pm to 9.30pm

Sunday
6pm to 8pm

Session includes

40 tickets per session.
Two hours exclusive use.
Unlimited hydroslide use during the session.
Use of spa and sauna (must be over 16yrs).
Changing rooms access and showers after the session.

What you could receive:

40 tickets to on-sell.
Fundraising total of $316 to $516 depending on your preferred ticket sale price.

Eligibility

This opportunity is only available for those raising funds for a charitable purpose, you may be requested to provide proof of this.
Hydroslides are for adults and children aged over 5 years old.
Children between the ages of five and seven (inclusive) must be actively supervised by a responsible caregiver over the age of 16 years who is to be within the pool area at all times and able to provide immediate assistance.
To use the hydroslide at Taiora QEII, children must be at least 107cm tall.
To use the hydroslide at Jellie Park, children must be at least 102cm tall.

To book your session contact us with your:

Name and contact details.
Organisation or institution details.
Session dates of interest and preferred centre.

We'll then get in touch to discuss your preferred booking dates and advise availability.

You can also call us to discuss making a booking with our team.