Te kauhoe mā ngā wāhine
Women's Wednesdays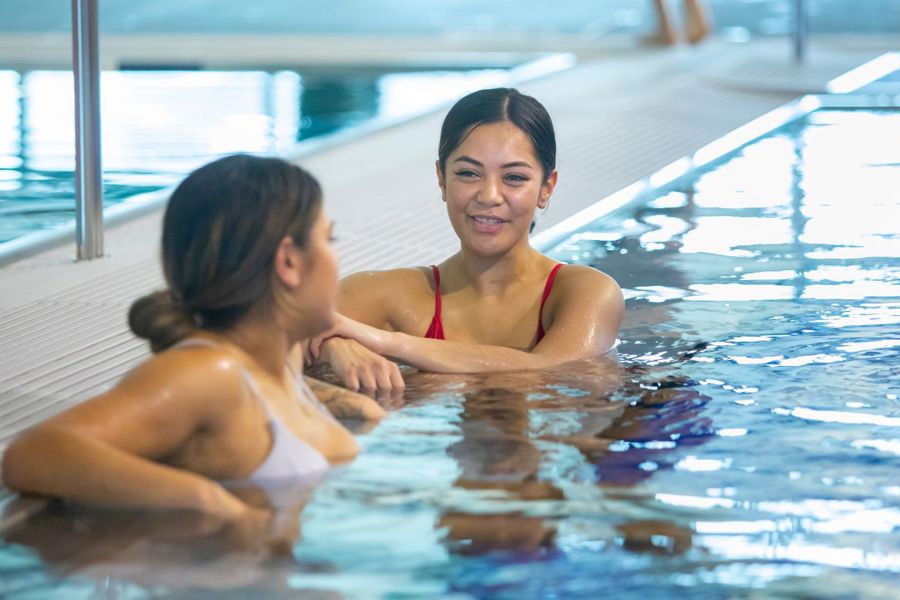 Soak and swim

Join us for our women friendly Women's Wednesdays. Soak and swim during the weekly sessions in our safe and private pool space.

Women's swimming sessions provide an environment for all women and girls to feel good and enjoy themselves in the water. The entire pool area has windows covered for privacy and only women staff poolside. This provides a friendly, safe, and secure space for women.

Try our aqua fitness classes, lane swimming, the manu pool or simply just relax in the family spa.

The lane pool will be split so that women can enjoy lane swimming or a leisure space to chill out and enjoy the water.

Every Wednesday
3pm to 9.30pm
Te Pou Toetoe Linwood Pool, 141 Smith Street, Linwood

All women, girls, and boys (up to and including the age of five), can enjoy these weekly sessions at Te Pou Toetoe Linwood Pool in a safe and private pool space.

Transgender women, and people who identify as being a woman, are welcome.

Adult single pool entry *#

$6.70

Child single pool entry (under 16 years or secondary student cardholders) *#

$3.80

Preschool child single pool entry with parent or caregiver outside of school hours

$3.80

Family of 5 single pool entry (2 adults and 3 children or 1 adult and 4 children)

$17.10

Family of 2 single pool entry (1 adult, 1 child)

$8.60

Additional child single pool entry (with family)

$3.30

Why we have women's swimming sessions

During the consultation with the community in the build-up to Te Pou Toetoe Linwood Pool opening, there was a call for special sessions where the facility would be available to women only, to help support women and girls to access and use the pool facilities.

There is a range of reasons women may choose to come to these sessions, including increased privacy and sense of safety, greater confidence in a women-only environment, spending social time with female friends and family, or because of religious and cultural beliefs.